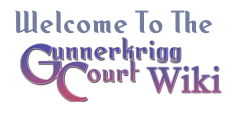 Gunnerkrigg Court Wiki is a collaborative encyclopedia chronicling Tom Siddell's comic series Gunnerkrigg Court and its surrounding ideas and topics.
---
In the interests of being comprehensive, this wikia will contain spoilers.
---
The wikis featured below may not contain content appropriate for all audiences.
Featured Article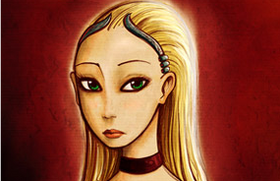 Jeanne is the ghost who haunts the Annan Waters. In life, she was a skilled swordswoman that lived at the court in its early days. Around this time, she fell for an Anwyn man of the forest, while Diego became obsessed with her. After Coyote created the ravine, she and her lover made plans to escape to the wood together, not knowing it would lead to her demise.
Official Comic Updates
Loading RSS data...
Official Forum Updates
Loading RSS data...
Ad blocker interference detected!
Wikia is a free-to-use site that makes money from advertising. We have a modified experience for viewers using ad blockers

Wikia is not accessible if you've made further modifications. Remove the custom ad blocker rule(s) and the page will load as expected.